Utilize 20% Off Office Services at Carr Workplaces Convergence & Experience Instant Business Image Enhancement
Convergence Center sits within Purdue's Discovery Park District, a $1 billion-plus development that brings together commerce and community with retail shops and restaurants, housing, as well as green spaces and trails. Carr Workplaces Convergence provides over 20,000 square feet of private offices, drop-in workspace and meeting rooms.
Virtual Offices start at $64/month, Desks start at $239/month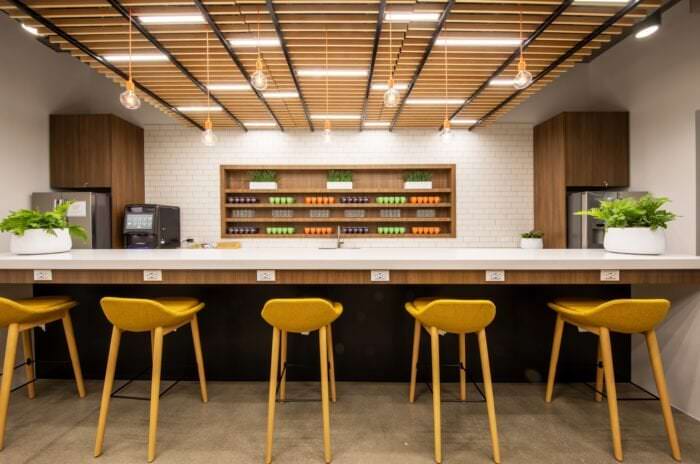 Take Advantage of This Offer
If you're interested in utilizing a virtual office or a touchdown/dedicated desk with a 20% discount at Carr Workplaces Convergence, simply fill out the form below and we'll be in touch to help you get started. Want to learn more? Use the quick links below to read about our virtual office offerings as well as touchdown and dedicated desks.
Virtual Offices | Touchdown Desks | Dedicated Desks
Virtual Offices
Carr Workplaces offers virtual office plans that are designed to support today's working professionals, regardless of their work approach. Utilize:
Our 'Work From Home' plan which features a variety of services, that can all be accessed and utilized from your desk at home – Starting at $200 $160 a month
A 'Virtual Business Address' which gives entrepreneurs, growing and expanding business, or even self-employed professionals, use of a business address at one of our nationwide locations – Starting at $80 $64 a month
'Business Phone Service' which provides you with a private business telephone number that includes professional call handling services, automated voicemail to email transcription, call screening, and more – Starting at $80 $64 a month
Our 'Workspace' plan allows you to reserve a fully furnished office, conference room, or meeting room at any Carr Workplaces location nationwide – Starting at $250 $200 per package
A 'Virtual Office Complete' allows you to bundle multiple facets of our virtual business address plan, business phone service, and our workspace plan – Contact for pricing
Touchdown Desk
Starting at $299 $239 a month
Reserve a desk in a shared space at any Carr Workplaces location.
Flexible Terms To Combat Your Unpredictable Schedule
Access To Your Workspace During Businesses Hours And Access To Shared Class-A Building Amenities
Fully-Stocked Community Café With Gourmet Coffee And Healthy Snacks – Café Also Features Soft Seating And Cable TV
Access To Business Center With Printing, Scanning, And Shredding Services
Access To High Speed Wi-Fi As Well As Virtual And In-Person IT Services
Member Rates On All Carr Workplaces Products And Services
Dedicated Desk

Starting at $440 $352 a month

Reserve Your Own Dedicated Workspace In A Clean, Shared Space At One Of Our Nationwide Locations.

Flexible Terms To Combat Your Unpredictable Schedule
24/7 Access To Your Workspace And Shared Class-A Building Amenities
Fully-Stocked Community Café With Gourmet Coffee And Healthy Snacks – Café Also Features Soft Seating And Cable TV
Access To Business Center With Printing, Scanning, And Shredding Services
Access To Nearly 150 Meeting Rooms, Day Offices, And Event Spaces Across The Country
Member Rates On All Carr Workplaces Products And Services