Multi-Office Suites
Move-in ready, private workspaces within an office suite featuring lockable doors and 24/7 access. You can also expect:
Private customizable entrance into suite space
Attached offices for multiple occupants
Lobby listing – get your name on the door*
Use of a prestigious business address with mail and package receipt
All-inclusive services included within monthly price
Access to fully-stocked community café with gourmet coffee and healthy snacks – café also features soft seating and cable TV
Support from our professional onsite team that provide any needed administrative services
Access to state-of-the-art meeting rooms and private day offices nationwide
Why Should You Take a 
Multi-Office Suite 
with
 Carr Workplaces?
For teams of all sizes, our state-of-the-art multi-office suites are the perfect home to accommodate you and your business. Move-in ready on day one, our multi-office suites are your team's new private workspace within an office suite, which can be securely locked and accessed 24/7. From a private customizable entrance into the suite space, to attached offices for multiple occupants, to even having your company's name lobby listed, our multi-office suites are the next big step for you and your team. When you take a multi-office suite with Carr Workplaces, you also receive access to the benefits that come from a coworking environment. From access to our fully stocked community café, to support from our professional onsite team, to even boasting one of our prestigious, nationwide business addresses, we're here to help however we can.
What Steps Are Being Taken Within Our Multi-Office Suites to Maintain a Clean and Safe Office Space?
Imperative in today's ever-changing work environment, Carr Workplaces is ensuring and protecting the safety of our clients in their workspace. Within our spacious multi-office suites, clients can easily move furniture to maintain a six-foot distance while working, can install clear dividers or partitions between desks, and can request additional janitorial services of their multi-office suite. From a center-specific standpoint, various safety and social distancing signage have been put into place to remind our clients how we can best keep each other safe. From installing splash guards at our reception area, to providing touch-free alternatives at high volume touchpoints, we have enacted center-wide safety protocols to create a healthy workspace for our clients to safely continue their innovative, groundbreaking work. For more information, navigate to our updated Health & Safety Policy.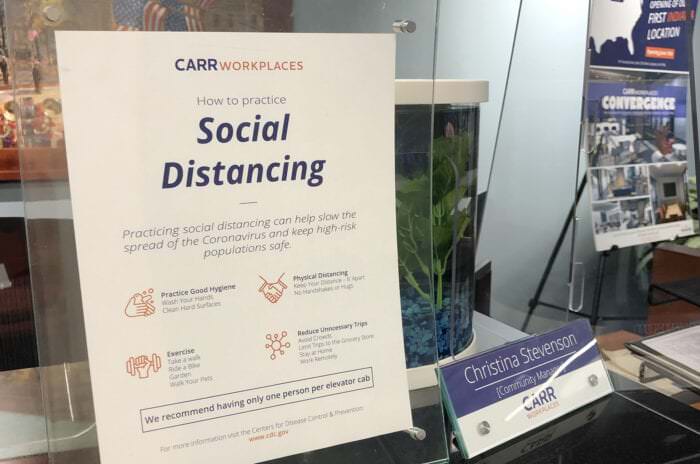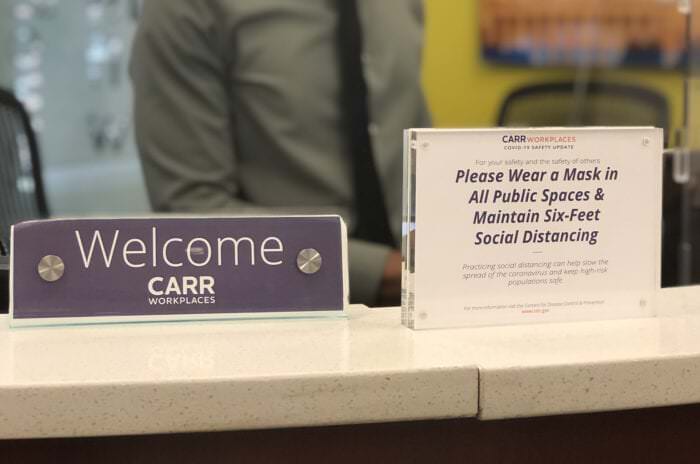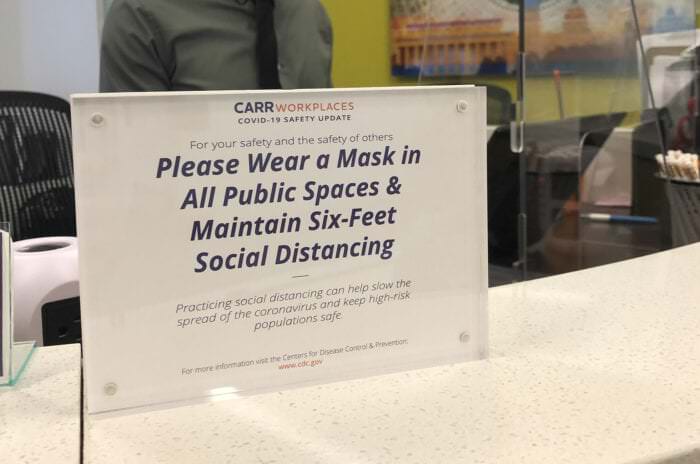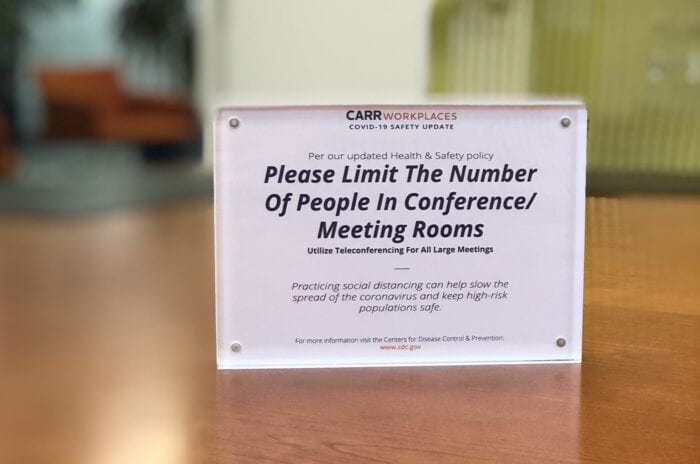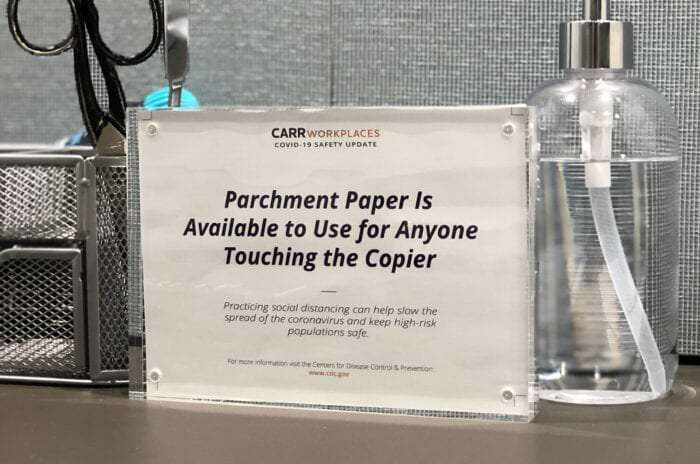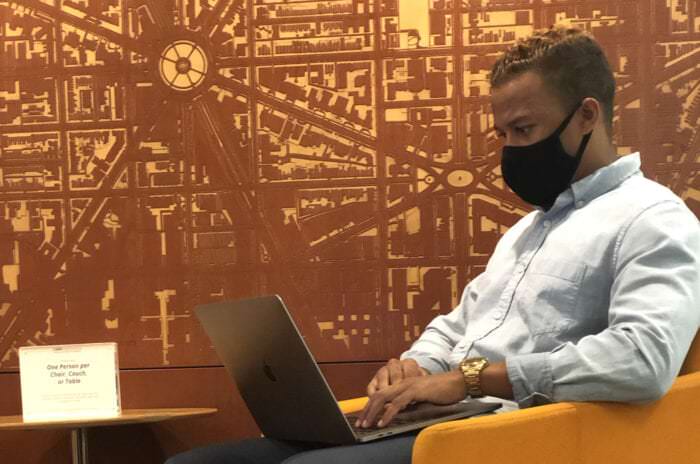 How Will My Traditional Office Needs Be Supported?
To be straightforward, we don't miss a beat when it comes to ensuring that all your traditional office needs are met. Multi-office suite users receive additional access to our business centers where you'll find printing, scanning, and faxing services. For those mailing and receiving packages, enjoy discounted FedEx rates, postage available on-site, and packaging supplies also available in our business centers. You'll also have direct access to our smiling administrative team, that can help to ease the burden of your work day as you deem fit.  
What Kind of Technology Support Will I Receive?
For those who may not fancy themselves as tech-savvy – or if you just want that assurance – multi-office suites come with access to our IT support team. 
For your internet and network needs, working from a multi-office suite gives you access to a dedicated wireless internet connection to make sure that any business operations run smoothly. 
My Business Centers Around Collaboration, How Can This Remain Constant While Working from a 
Multi-Office Suite
?
Along with collaborating within your multi-office suite, each of our nationwide locations are home to multiple state-of-the-art meeting and conference rooms. Multi-office suite users will have access to nearly 150 meeting rooms and event spaces at any Carr Workplaces location across the country. 
Take advantage of our updated WorkReady PLUS app, where multi-office suite users can book a meeting or conference room from the palm of one's hand, access meeting and conference room support, and coordinate around other reservations. 
From a collaboration standpoint, WorkReady PLUS allows users to virtually connect with other members within the app itself which can lead to fruitful networking among other Carr Workplaces clients down the road. 
Does Working from a 
Multi-Office Suite
 Have Any Additional Benefits?
Additionally, WorkReady PLUS allows users to submit requests, communicate with the Carr Workplaces team, make/cancel meeting reservations, view/pay invoices, and receive any community updates.   
WorkReady PLUS users receive discounts at national businesses such as Zipcar, DoorDash, PetPlan, TriNet, Kimpton Hotels & Restaurants, and GoToMeeting.