You can always tell how a meeting went based on the looks of attendees faces leaving the room. You would think that for as many meetings that are held on any given day, there would be a simple checklist to success. Unfortunately, that's not the case. Last year, Carr Workplaces AON Center hosted over 2,500 attendees of small to mid-size meetings, for local companies to the Fortune 500 multi-nationals. Regardless of the company or size, the basics of a successful meeting always ring true. Here are our top tips:
#1 – Be Organized
You have invited a group to attend your meeting with a start time of 8:00 AM.  As a good rule of thumb, do not show up at 8:05. There is a room full of people on a schedule.
If technology will be a part of your presentation, make sure it is fired up and ready to roll. Make sure the connection to the monitor or projector fits your computer.
If materials are needed, be sure you have them before the meeting starts and not as an afterthought.
Make sure everyone in the room knows the Wi-Fi password. It is the attention to the details that will get your meeting off to a productive start.
#2 – Be Prepared & Purposeful
Meetings need an agenda AND a purpose. Your agenda serves as a roadmap for the day and sets the stage and the tone for the rest of the meeting, not only for the presenter but for the audience. It seems that more times than not it's purpose that seems to be elusive. As a presenter or the person calling the meeting, you may feel that the purpose is implied. Be sure your audience knows why they are a part of the meeting, the relevance to them, as well as the expectations going forward.
#3 – Be Aware
Presenters often lose sight of the clock because of the "importance" of covering ALL the material. A good rule of thumb is to prepare content to fill 70% of the allotted time. This allows for conversation, questions, feedback, collaboration, etc. without throwing off the entire timeline of the meeting. If there is a significant amount of content that still needs to be covered, schedule a follow-up call or meeting, or you can send it in an email.
By the way… I have never heard a complaint about a meeting ending a few minutes early.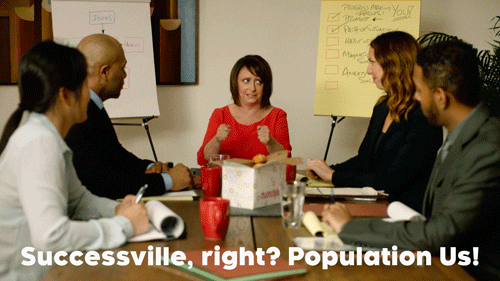 ---
Learn more about Carr Workplaces meeting rooms and services we offer to help you make the most of your time, here.